U.S. Dept. of Veteran Affairs (V.A.) assistance and opportunities for Veteran-owned and Service-Connected Disabled Veteran-owned businesses. http://www.sba.gov/vets/help.html
http://www.score.org/veterans/
SBA Services to Help Veterans Succeed in Business www.sba.gov/vets/services.html
WOMEN VETERANS IN BUSINESS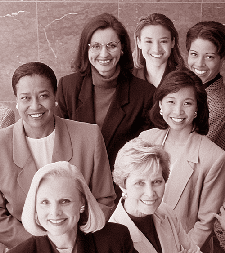 SBA Online Women's Business Center www.onlinewbc.org
Directory of Illinois Women's Business Centers in Illinois www.sba.gov/womeninbusiness/wbcs.html#il
Nationwide Directory of Women's Business Centers www.sba.gov/womeninbusiness/wbcs.html
WOMENBIZ - Gateway for women Veterans owned businesses www.womenbiz.gov
Service Corps of Retired Executives
The S.C.O.R.E. Association is a resource partner with the U.S. Small Business Administration. S.C.O.R.E. is dedicated to aiding in the formation, growth, and success of small businesses nationwide. Their web site is: http://www.score.org
Business Links for Today's Entrepreneur http://www.score.org/businesslinks
Business Resources for Today'sEntrepreneurshttp://www.score.org/resourceindex
To locate a local S.C.O.R.E. representative in your area: http://www.score.org/findscore
**************************
ILLINOIS DEPTARTMENT OF COMMERCE AND COMMUNITY AFFAIRS
Illinois Dept. of Commerce & Community Affairs
Serving Illinois Businesses http://www.commerce.state.il.us
Step by Step Guide to Starting or Expanding a Business in Illinois
http://www.commerce.state.il.us/doingbusiness/First_Stop/thefirst.htm
Women's & Minority Business Assistance http://www.commerce.state.il.us/doingbusiness/Wom_Min/women.htm
Illinois Communities On-Line http://www.commerce.state.il.us/doingbusiness/Locate/community_websites.htm
Obtaining Permits and Licenses http://www.commerce.state.il.us/doingbusiness/First_Stop/Permits.htm
Illinois Business Services - provides resources to assist with planning, financing, technical assistance, registration, taxes, labor statistics and other information you need to make your business a reality:
http://www.state.il.us/services/searchForm.html?template=binput




*******************************
CHAMBER OF COMMERCE
Directory of Nationwide Chamber of Commerce Offices http://ChamberofCommerce.com/
Directory of Illinois Chamber of Commerce Offices (including links to their web sites)
http://www.commerce.state.il.us/doingbusiness/coc.htm
SOCIAL SECURITY BENEFITS

Social Security Administration www.ssa.gov
SSA Local Offices, Address and Maps (office locator) www.ssa.gov/regions/regional.html
Applying for Retirement Benefits www.ssa.gov/retirement.html
Applying for Disability Benefits www.ssa.gov/disability.html
Social Security Publications www.ssa.gov/pubs/englist.html
Social Security Forms www.ssa.gov/online/forms.html
To Request Duplicate S.S. card,
Correction, or Name Changes www.ssa.gov/replace_sscard.html
Medicare Information www.ssa.gov/mediinfo.htm
Prescription Drug Assistance Programs for Medicare Recipients www.medicare.gov/Prescription/Home.asp
Nursing Home Information www.medicare.gov/Nursing/Overview.asp
Request for Social Security Statement
of Earnings and Estimated Benefits www.ssa.gov/online/ssa-7004.html





OSHA was enacted in 1970 to assure safe and healthful working conditions for working men and women through enforcement of the standards enacted by the "Occupational Safety and Health Act of 1970"
AMERICANS WITH DISABILITY ACT

A.D.A. Frequently Asked Questions www.disabilityrights.org/adafaq.htm
Section 504 of the Rehabilitation Act of 1973 http://www.kidsource.com/kidsource/content3/ada.idea.html#Section
A Guide to Disability Right Laws http://www.ncd.gov/newsroom/publications/disabilityrights.html



***************************************
JAN - Job Accommodation Network

Includes information on Disability
Resources, Disability Legislation, related
Government Web Sites, and Employment
Resources. http://janweb.icdi.wvu.edu
DISABILITY RESOURCES ON LINE

Guide to Disability Resources Online www.disabilityresources.org/index.html
Index of Thousands of Disability
Resources On Line www.disabilityresources.org/DRMwwwINDEX.html
Directory of Illinois Resources www.disabilityresources.org/ILLINOIS.html
Disability.gov This web site provides additional information regarding U.S. Federal Programs; Services; and Resources to Americans with Disabilities and their families




HUMAN SERVICES

The Illinois Department of Human Services now includes the Dept. Of Mental Health and Development Disabilities; Dept. of Alcoholism and Substance Abuse; Dept. of Rehabilitation Services, Dept. of Public Aid; Dept. of Public Health; and the Dept. of Children and Family Services. For further information, the following web sites will answer many questions, advise you of any eligibility requirements you must meet, and give you the location of local offices. Also included is information from the Illinois Dept. of Revenue regarding Senior Citizens, Child Care, Circuit Breaker program for Property Tax relief and Pharmaceutical Assistance Program for reduced prescription costs.
Type of Dept. of Human Services Programs www.state.il.us/agency/dhs
Location of IL Dept. of Human Services Offices www.state.il.us/agency/dhs/locl.HTM
***************************************
CHILD CARE FOR LOW INCOME PARENTS
PLANNING TO ATTEND SCHOOL
IL Dept. of Human Service Child Care http://www.state.il.us/agency/dhs/childcnp.html
Child Care Eligibility Calculator http://www.state.il.us/agency/dhs/eligcalc.html
IL Dept of Human Services
Child Care Payment Rateshttp://www.state.il.us/agency/dhs/rates2000cc.pdf
Directory of Nationwide Human Service Offices www.aphsa.org/statenew/statenew.asp




LEGAL ASSISTANCE
This section provides you with several links to Organizations who provided Legal Assistance
Laws Protecting Military Personnel from hardship http://www.illinoisbar.org/duty.html
Prairie State Legal Services http://www.prairiestatelegal.org/
Directory of Offices in Illinois http://www.prairiestatelegal.org/psls/offices.htm
Attorney Search Network - Search For An Attorney http://www.getareferral.com/
North America Bar Association (Search by Specialty) http://www.hg.org/northam-bar.html
Illinois Bar Association www.hg.org/cgi-bin/redir.cgi?url=http://www.illinoisbar.org/
Directory of State Bar Associations Nationwide http://www.hg.org/northam-bar.html#state



VITAL RECORDS

(ILLINOIS BIRTH, DEATH, MARRIAGE AND DIVORCE RECORDS)

TO REQUEST COPIES OF THE FOLLOWING:
Birth Certificate www.vitalrec.com/birth.html
Death Certificate www.vitalrec.com/death.html
Marriage Certificate www.vitalrec.com/marriage.html
Divorce Decree www.vitalrec.com/divorce.html
Individuals requiring a duplicate Birth, Death, Marriage Certificates or Divorce Decree issued in another State, can obtain those documents by contacting the County Clerk where the event occurred.
If you or a dependent was born in another country and became a U.S. Citizen at birth through one or both parents, a document can be issued by an American Embassy or consulate. To obtain this record, contact the U.S. Department of State in Washington D.C. or see this web site: http://travel.state.gov/consular_records.html
Record of a Marriage or Death of a U.S. Citizen overseas can be obtained from the U.S. State Department or using this web site: http://travel.state.gov/consular_records.html

If the country you are seeking records from is not listed in the above web site, contact your local County Clerk's Office for assistance obtaining vital records.
ILLINOIS DEPARTMENT OF HUMAN RIGHTS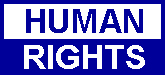 The Department of Human Rights administers the Illinois Human Rights Act, which prohibits discrimination because of race, color, religion, sex, national origin, ancestry, citizenship status, age 40 and over, marital status, physical or mental handicap, military service, or unfavorable military discharge. www.state.il.us/dhr
Important Links Regarding Human Rights Issues http://www.state.il.us/dhr/LINKS/Rel_link.htm
U.S. EQUAL EMPLOYMENT OPPORTUNITY COMMISSION
The U.S. Equal Employment Opportunity Commission (E.E.O.C.) promotes equal opportunity in employment through administrative and judicial enforcement of the federal civil rights laws and through education and technical assistance.




ILLINOIS INDUSTRIAL COMMISSION
(WORKER'S COMPENSATION)

This site provides information about Illinois Workers' Compensation Laws and how to apply.
Frequently Asked Questions http://www.state.il.us/agency/iic/FAQ.htm
Handbook on Workers' Compensation and Occupational Diseases http://www.state.il.us/agency/iic/handbook.pdf




ILLINOIS DEPARTMENT OF PROFESSIONAL REGULATION


This department is responsible for testing and licensing Professionals seeking to work in Illinois, and the Investigation, Prosecution and Enforcement of Laws regulating the conduct of many Professions and Occupations in Illinois.
Illinois Department Of Professional Regulation www.dpr.state.il.us
Occupations Requiring State Licensure & Application Forms www.dpr.state.il.us/proflist.asp



COMPREHENSIVE HEALTH INSURANCE PLANS
(For Uninsured Individuals, Low Income Seniors and Dependent Children)


The Illinois Comprehensive Health Insurance Plan (CHIP) is a program that is established and maintained by the State of Illinois to provide health insurance coverage for residents of Illinois, who due to the existence or history of a medical condition, are unable to acquire coverage through private insurance, an HMO, or an employer sponsored group health plan. http://www.chip.state.il.us/chip.htm




Senior Health Insurance Information (including Medicare & HMO's) http://www.state.il.us/INS/Ship/seniorHealth.htm
2000 Prescription Drug Guide for Seniors http://www.state.il.us/INS/Ship/ship_drugguide.htm
Also see V.A. Programs for Senior Veterans http://www.va.gov/seniors/health/
*****************************
KIDS CARE - INSURE KIDS NOW
Many families, who work and earn low wages, find it difficult to obtain or afford quality health coverage for their children. Illinois, and other states, provide low-cost or free health insurance for kids. For more information there are two web sites:
ILLINOIS: www.kidcareillinois.com
LINK TO OTHER STATES' PLANS: http://www.insurekidsnow.gov/states.htm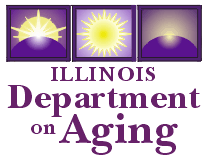 These sites cover various topics such as: In-Home Care, Access & Social Services, Elder Rights, and Public Awareness, Circuitbreaker and many other programs for seniors www.state.il.us/aging
Locating the office serving your county of residence: http://www.state.il.us/aging/cbpa-locals.pdf



OTHER SITES OF INTEREST
RESOURCE HOUSE
Resource House provides you with a guided tour throughout a comprehensive listing of human services, education and training programs, transportation, personal and family counseling, literacy, job search and placement, child care, recreational, social services and employment-related services offered residents of each Illinois County. This database is 'user friendly' and was developed for individuals who are computer literate, or have very little or no experience using computers or the Internet.



******************************************
Circuitbreaker and Pharmaceutical Assistance Programs
Illinois Pharmaceutical and Utility Bill Assistance Programs www.revenue.state.il.us/circuitbreaker
Forms and Publications http://www.revenue.state.il.us/taxforms/Misc/Cb/
**************************
Low Income Home Energy Assistance Program (LIHEAP)
The 'Low Income Home Energy Assistance Program' is designed to assist eligible low-income households pay for winter energy services.
For more information: www.commerce.state.il.us/resource_efficiency/energy/liheap.htm
***************************
Illinois Home Weatherization Assistance Program (IHWAP)
The 'Illinois Home Weatherization assistance Program' is designed to help low income residents save fuel and money, while increasing the comfort of their homes.
For more information: www.commerce.state.il.us/resource_efficiency//Energy/IHWAP.htm
This site include recently updated information and a directory of IHWAP Assistance Centers who provide counseling and direct assistance to Elderly, Disabled and Low Income residents: http://www.state.il.us/gov/press/01/oct/1011liheap.htm
STATE AND LOCAL GOVERMENT ON THE INTERNET
If you reside in another state, this web site will link you to the home page of all 50 State and U.S. Territorial Government web sites where you can find all the information about that states' services and programs: http://www.piperinfo.com/state/index.cfm
ADDITIONAL LINKS:
SECTION 2 - VETERANS INFORMATION
SECTION 3 - JOB SEARCH
SECTION 4 - VETERANS BENEFITS
SECTION 5 - EDUCATION & TRAINING


If you find a link on this page that has changed or no longer exists contact webmaster
| | | |
| --- | --- | --- |
| <![if !supportEmptyParas]><![endif]> | <![if !supportEmptyParas]><![endif]> | <![if !supportEmptyParas]><![endif]> |
| <![if !supportEmptyParas]><![endif]> | <![if !supportEmptyParas]><![endif]> | <![if !supportEmptyParas]><![endif]> |